June 18, 2021
Posted by:

Admin

Category:

Uncategorized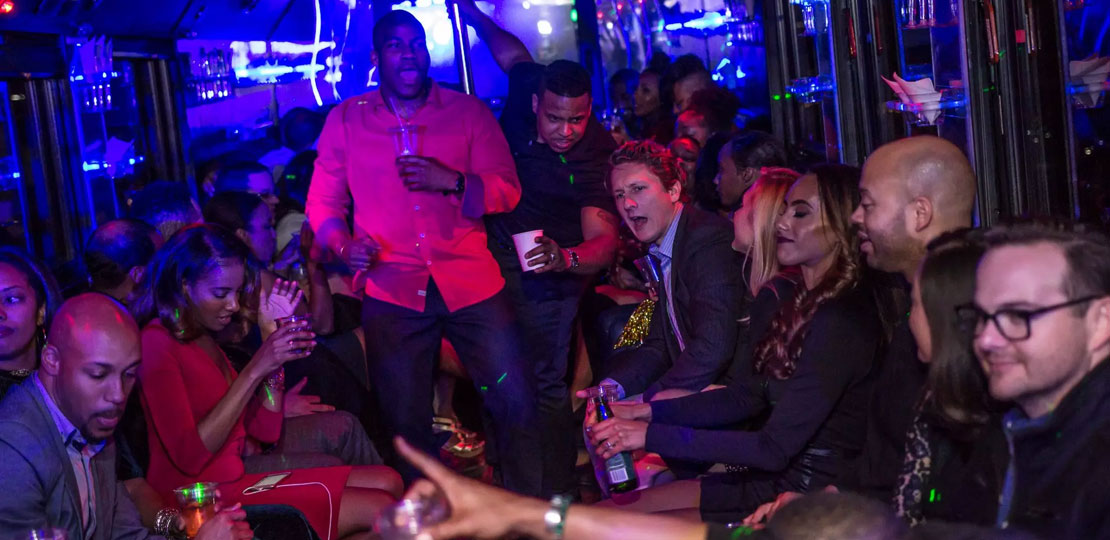 Parties are one of the most fun ways to unwind. And that's why a lot of people try to make their parties unique and memorable. Going to the same party places can feel like another routine. So, you can switch to a party bus rental and lend a refreshing touch to your parties.
How to make the most of your Party Bus Rental?
You can also make the most of your party bus rental if you plan just a little and keep in mind certain factors. And we are here to help you with just that. So, let's get started!
Advance Booking: Party bus rentals may happen to get fully booked during festivals and special seasons. So, it is better to book your bus in advance. This way, you can also get more options to choose from. Additionally, you also get the time to check out different tour packages that the company offers. In short, booking in advance is always the best option.
Food & Drinks: Food and drinks are crucial for any party. So, they should get due importance when you plan the party. You can bring your favorite food and drinks on the party bus.
Seating & Luggage: Party buses come in different seating and luggage capacities. You should hire a party bus that suits your requirement. Also, try to book a party bus with 1-2 extra seats to accommodate last-minute confirmations. The luggage capacity on a party bus comes in handy when you think of a day trip or weekend excursion.
Music & Games: You can bring a USB or CD of your favorite music. As for games, you can plan to have different games while traveling and partying on the bus. One of the best games can be a treasure hunt.
Tour Details: A lot of party bus rental companies also have some pre-designed tour packages. So, you can choose one or more from them to save some time and yet have fun. You can combine two or more tour packages if that's possible. It can be a good option if the tourist attractions fall on the same route or nearby each other. So, you can visit more places in a comparatively lesser time.
Budget: This can be a deciding factor because you need to budget the bus rental, food, and drinks. You may also have to bear the entry fees and other charges of the places you will visit. So, it is always better to have some unallocated fund just in case.
All these minor factors also contribute immensely to the overall smooth execution of the plan. If you pay attention to these details, partying on a party bus can be fun. Happy partying!