June 18, 2021
Posted by:

Admin

Category:

Uncategorized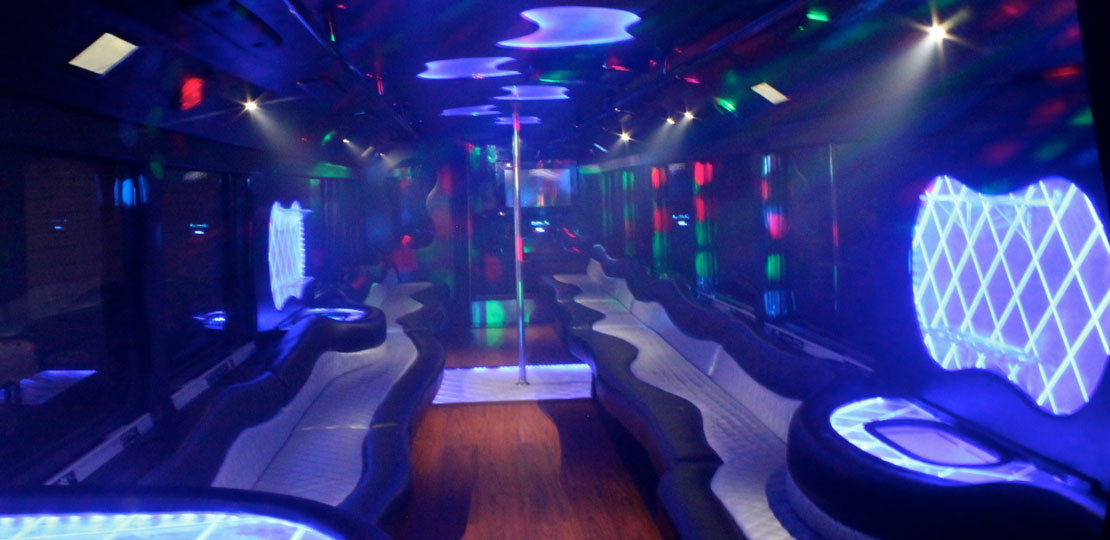 Party and fun-filled life are synonymous words for a lot of people. It is why they love to party as much as possible. But, it is not such an easy task because similar parties may also become boring. Also, adding different fun elements may become a tiring task. But, we have an easy way out. It is a party bus!
What is a Party Bus?
A party bus is a special bus which is designed especially for happening parties. It is why those who party once in it keep choosing it again and again. You can also enjoy it to the full by remembering a few simple tips. Let's know them.
Seating Capacity: Each party bus has a different seating capacity. Usually, it ranges between 12 to 40 passengers. The luggage capacity will also differ. You should book a party bus considering the number of guests arriving at the party. Also, you may have some additional last-minute confirmations. So, it is always better to choose a bus with some extra seats. After all, you will not want a bus packed with people and no space to chill.
The Amenities: The amenities differ in all the party buses. It can be in terms of music system, LED, mini-fridge, restroom, etc. But be assured that you will get a professional chauffeur along with every party bus. As for the amenities, it is always a better idea to check with the service provider. You can also check about the complimentary drinks, discounts, and other such things.
Food and Drinks: Usually, all party bus companies allow food and drinks on the bus. You will also find a mini-fridge on the party buses to chill your drinks. However, you should find out the policies about them beforehand. It is because some service providers charge an additional amount for spillages and stains.
Trip Details: Party bus rental companies offer different trips like 'drive as guided', trips to certain places, etc. All these tour packages have different pricing. The charges for extra hours and distance may also differ. So, you should always check about these before making the bookings.
Budgeting: It is one of the most crucial factors. Try creating a balance between budget and quality. Never hire a party bus service that offers cheap pricing but has poor quality service. When you rent a party bus for a group of people, the entire bill gets shared among all. It makes the party unbelievably affordable and even more fun.
Permissions: As we said earlier, Las Vegas is famous for its happening parties. That is why you will easily find various party bus service providers. Each service provider may also allow or not allow certain things like smoking, etc. So, it is better to find out about them instead of waiting for unpleasant surprises on the party day.
Terms and Conditions: These form a part of the booking contract between you and the service provider. Some may not write them explicitly, leading to confusion later on. On the other hand, some service providers mention them. So, it is always better to read them beforehand.
If you are looking for an affordable party bus rental service in Las Vegas, you can consider Crown Las Vegas. We are in the transportation industry for more than two decades.