August 25, 2023
Posted by:

Admin

Category:

Uncategorized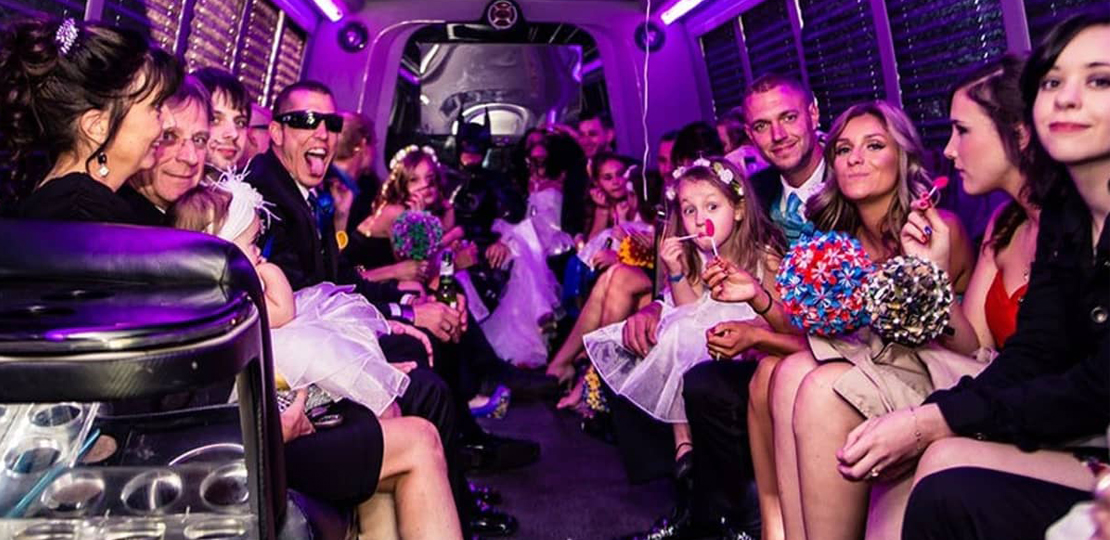 In recent years, the concept of hosting parties and events has undergone a significant transformation. Earlier, people used to book traditional venues such as book banquet halls, clubs, and private rooms in restaurants for hosting events and celebrations. But now, this old-fashioned trend has changed, and people are hosting parties and events on – Party Bus. These party buses offer a fresh and innovative way to celebrate various occasions. They provide a unique experience that surpasses the limitations of conventional venues. Today, we will explore the benefits of opting for a party bus over traditional venues. We'll also delve into the reasons behind the growing popularity of this trend.
Novelty and Uniqueness
Party buses bring an element of novelty and uniqueness to any event. The concept of a mobile party venue is inherently captivating and appeals to those seeking memorable experiences. The idea of celebrating on the wheels, with ever-changing surroundings, creates an exciting and dynamic atmosphere that is hard to replicate in a static venue. This novelty factor is something that makes the event memorable for the attendees.
Dynamic Environment
Unlike traditional venues, which offer a fixed setting, party buses provide a dynamic environment that evolves throughout the event. Rather than being confined to a single space, passengers can move around, dance, and interact with others in different areas of the bus. This dynamic layout helps in mingling and socializing with the people.
Built-in Entertainment
Party buses have built-in entertainment options like high-bass sound systems, LED lighting, and dance floors. Some party buses even have features like smoke machines and minibars. The party never stops with these seamlessly integrated entertainment options.
Convenience and Mobility
Party buses eliminate the need for attendees to travel from one location to another. The bus itself becomes the venue, saving time and energy. Additionally, the mobility of the party bus allows for a change of scenery without interrupting the festivities. These party buses are particularly appealing in urban areas where traffic and parking are a big challenge.
Customized Themes
Party buses can be easily customized to match the theme of the event. Whether it's a birthday celebration, a bachelorette party, a corporate event, or a holiday gathering, you can customize the bus interiors easily according to the party theme.
Privacy and Exclusivity
Party buses offer the utmost privacy and exclusivity that is difficult to attain in traditional venues. When you rent a party bus, you have the entire space for yourself and your guests. Even the windows of these buses are tinted to avoid the distractions of external factors.
Ease of Planning
Planning an event is usually a daunting task. But, opting for a party bus to plan an event is simple. Many party bus rental companies provide comprehensive packages that include transportation, entertainment, and sometimes even catering. It alleviates the need to coordinate with multiple vendors and manage various aspects of the event.
Ideal for Various Occasions
Party buses are ideal for a wide range of occasions. From milestone birthday parties and bachelor/bachelorette parties to prom nights and corporate retreats, a party bus can cater to diverse celebrations. This flexibility makes party buses a great option for event planners looking to accommodate different gathering types.
Environmentally Friendly Option
In today's world, sustainability is gaining increasing importance. These party buses are more environmentally friendly compared to traditional venues. By consolidating the event within a single vehicle, you can reduce the energy usage and the carbon footprint associated with transportation.
Memorable Photo Opportunities
The interior of a party bus is dynamic and vibrant, offering unique and memorable photo opportunities. From candid moments on the dance floor to group shots against the backdrop of colorful LED lights, party buses provide a visually appealing setting for capturing the essence of the event.
These were a few benefits of opting for a party bus over traditional venues. If you also plan to book a party bus for an upcoming event, consider renting it from Crown Las Vegas.