August 25, 2023
Posted by:

Admin

Category:

Uncategorized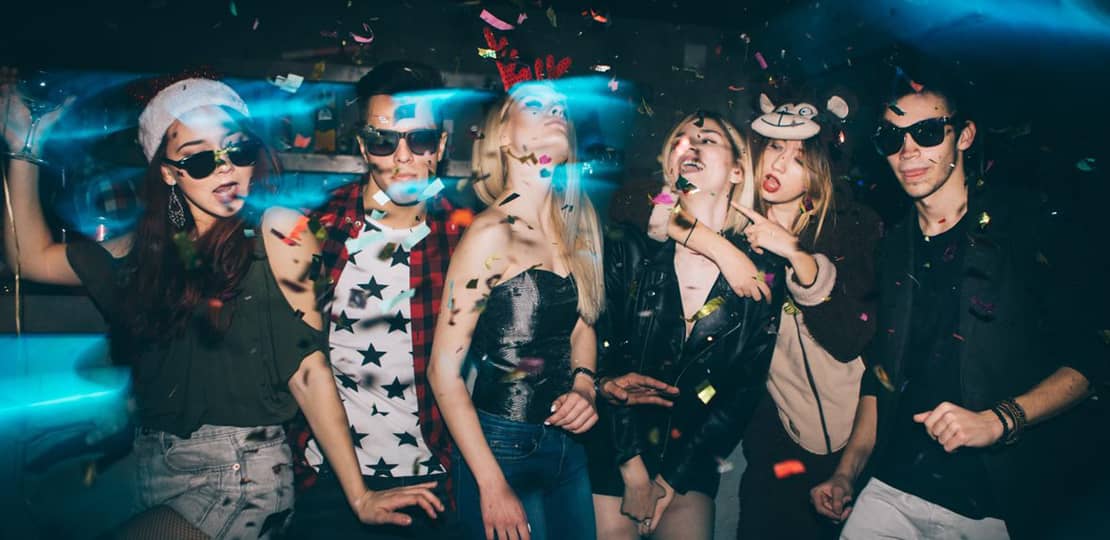 When planning a unique and memorable event, consider renting a party bus. It can take your celebration to the next level. A party bus rental offers a mobile party experience combining transportation and entertainment. Hiring a party bus is perfect for birthdays, bachelorette parties, corporate events, and more. Planning a successful party on wheels requires careful consideration and attention to detail. In this article, we'll share a few essential tips for planning an unforgettable party bus experience that will leave your guests talking for years.
Determine Your Needs and Budget
Before you start the planning process, you should decide your event's requirements and budget. Consider the number of guests, the rental duration, the destination(s), and any special amenities or services you want on the bus. Having an understanding of requirements and available budget will help you avoid overspending.
Choose the Right Party Bus
Selecting the perfect party bus is crucial to the success of your event. Research local party bus companies and browse through their fleet. Find a bus that suits your preferences, group size, and budget. Consider factors like the bus's capacity, amenities (like sound systems, lighting, and seating), and overall condition. We recommend you inspect the bus in person and ensure it meets your expectations.
Book Early
Party buses are in high demand, especially during peak event seasons. Book well in advance to secure your preferred date and bus. Early booking gives you ample time to plan other aspects of the event.
Plan the Route
Map the route to ensure a smooth and enjoyable ride. Coordinate with the party bus rental company to plan the itinerary. Discuss the pick-up and drop-off points and any stops or destinations you'd like to include on the way. It will help maximize your time on the bus and prevent any last-minute confusion.
Customize the Experience
Personalize the party bus experience by adding special touches that resonate with your event's theme. You can decorate the bus according to the party theme, prepare a playlist that suits the vibe, and consider providing party favors or treats for your guests. The more you tailor the experience, the more memorable it will be.
Entertainment and Amenities
Party buses offer entertainment on the go. Ensure the bus is well-equipped with high-quality sound systems, LED lighting, and possibly a dance floor or a minibar. Some party buses offer additional amenities like TVs, karaoke machines, and gaming consoles to keep the excitement alive throughout the journey.
Catering and Refreshments
Ask the party bus company if they allow bringing snacks and drinks to keep your guests refreshed during the ride. You can also ask them if they provide catering services too. Having food and beverages on board can enhance the overall experience.
Safety First
While the goal is to have fun, safety should be the priority. Ensure that the party bus rental company is fully licensed and insured. The bus should have proper safety features, including seat belts, emergency exits, and a reliable driver with a valid commercial driver's license (CDL).
Communicate with Guests
Keep your guests informed about the party bus itinerary. Do share the pick-up time, dress code, and any guidelines they should follow while on the bus. Clear communication will help avoid any confusion on the day of the event.
Capture the Moments
Don't forget to designate someone as the event photographer. Also, encourage guests to take photos and videos. The party bus experience is something you'll want to cherish, so documenting the fun moments will create lasting memories.
A party bus rental is a fantastic way to bump up your celebration and create lasting memories. Hiring a party bus can ensure a seamless and unforgettable experience for you and your guests. Whether it's a birthday bash, a bachelor/bachelorette party, or a corporate event, following these tips will help you plan a party bus rental that leaves a lasting impression.