June 18, 2021
Posted by:

Admin

Category:

Uncategorized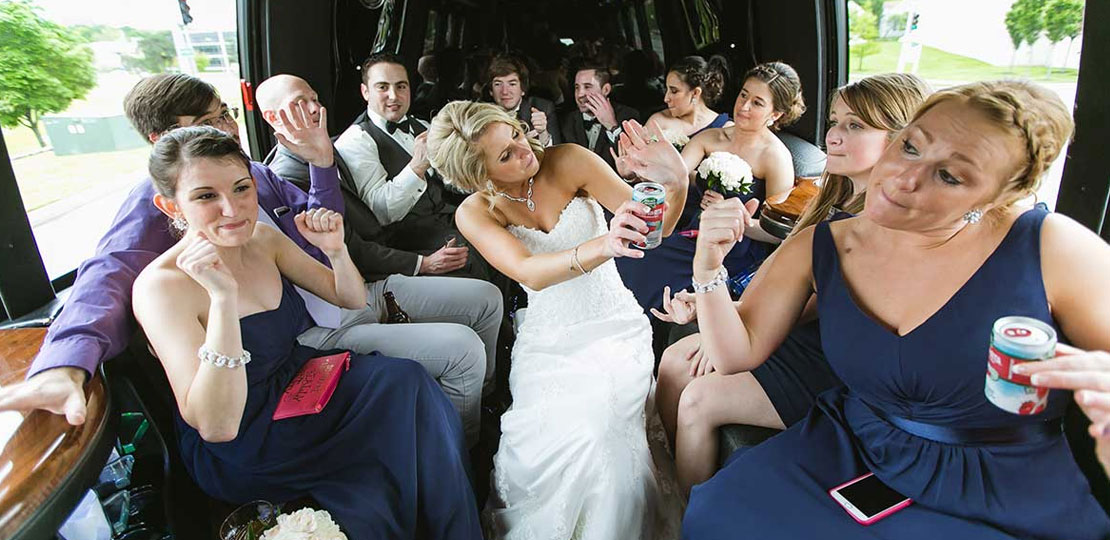 When it comes to your wedding, it deserves to be perfect in every aspect. From the flower decoration to the wedding gown and from the venue to catering, you want everything to be perfect. But, how are you planning your wedding guest transportation?
Hiring a party bus for wedding guest transportation is a perfect way to make your wedding event memorable. There are several party bus companies offering wedding guests transportation services. Renting a party bus will take away the stress of logistics of your guests during the entire wedding. Just pick a suitable size of party bus that can comfortably accommodate your wedding guests so that they enjoy altogether on the way. Here, we shall be discussing a few benefits of using party buses for wedding guest transportation.
On-Time Arrival
When you hire a party bus rental for transporting your wedding guests, they will not be late or miss out on any of the wedding functions. You can also expect them to reach for the wedding ceremony on time. It is because they all will be sharing the same ride. The driver will pick everyone from the home or hotel right on time. Moreover, none of them will have the stress of driving or forgetting the way to the venue of the function. The chauffeur of the party bus will take care of the driving, parking, and routes. Rest assured all your guests will arrive at the venue on time and in style.
No-Risk of Accidents
Your wedding guests will be in a party mood when driving to the wedding venue. There will always be a risk of accident whether they travel a long distance or a short one. Moreover, since all your guests will be driving separately to the same venue, the risk of collision will increase, and there can also be chaos in the parking area. But, when your guests come together in a vehicle i.e. a party bus, the chances of accidents will be less. Since a professional chauffeur will be taking care of the driving, your guests can sip their favorite drinks and arrive at the wedding venue in a party mood.
Fun and Memorable Ride
Booking a party bus rental for wedding guest transportation offers fun and joyful ambiance. A party bus has several amenities like Wi-Fi, air conditioners, a music system, disco lights, an LED screen, a dance floor, leather upholstery, etc. All these will keep your guests comfortable as well as entertaining. Your wedding day will surely be memorable for your guests if you rent a party bus for their transportation.
Are you looking for a party bus rental in Las Vegas for your wedding guest transportation? Crown Las Vegas is one of the best party bus companies in Las Vegas. Our party buses provide a fun and entertaining ambiance for your party guests that they will remember for a lifetime.