March 2, 2023
Posted by:

Admin

Category:

Uncategorized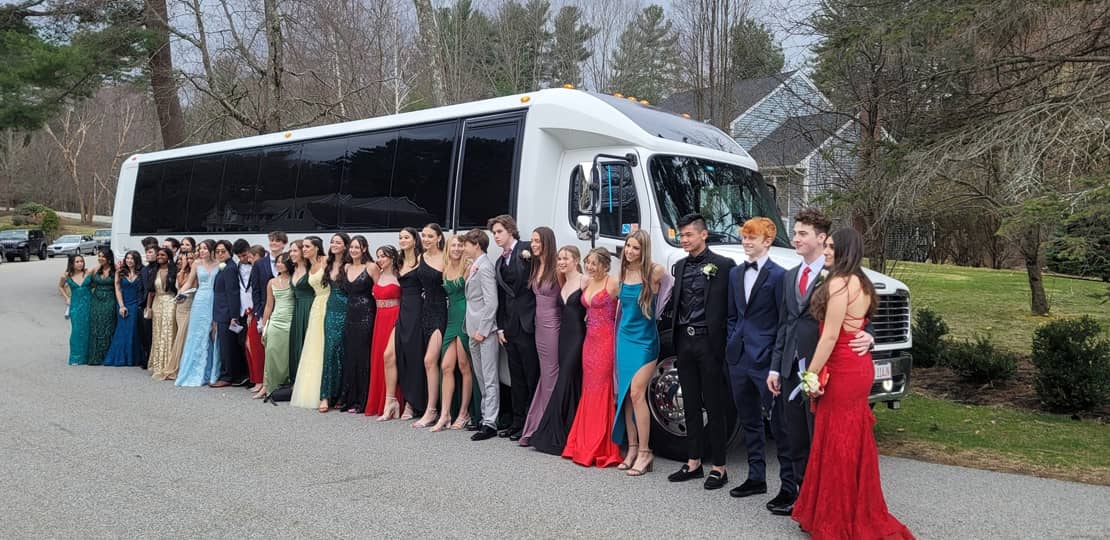 For every youngster, prom night is a special night in their life. While the girls shop for the best dress to flaunt in the event, the boys are not behind. Even they want to look their best in tuxedos.
You will want the beginning of this event to be great. And the best way to make this happen is by hiring a party bus. It ensures your journey is safe while your arrival at prom is stylish and fun. This article will discuss various ways renting a party bus for your prom event would be great.
Have More Fun
A limousine is a much more comfortable and stylish ride, but only for a small group of 6 to 8 people. But when renting a party bus to attend the prom event, you can invite a larger group of 20 to 30 people to ride altogether. A party bus is spacious enough, allowing the group members to tap their feet and dance around. Moreover, the entertaining equipment in a party bus, like LED screen, disco lights, and sound system, adds to the fun of riding to the prom.
Safety
Safety is one of the biggest concerns of every parent when their kids go out to attend the prom event. Hiring a party bus for their kids solves the safety issue. A professional chauffeur, who has a valid license and knows every route and area of the city, drives the party bus. Therefore, the parents can be at peace that their kids will be safe throughout the ride. Moreover, a party bus offers pickup and drop services too. Thus, the passengers will be picked up from and dropped off at their homes on time and without hassle. 
Cost-effective
Contrary to the belief that hiring a party bus is very expensive, it is very cost-effective. When you rent a big party bus, it can accommodate 20 to 30 people at a time. The total rental cost of the bus gets shared among all the passengers, thus making it affordable in everyone's pocket. Your entire group can travel together while making their prom arrival stylish and impressive.
Memorable Experience
Traveling with a large group of friends on a party bus for prom night is a memorable way to travel and celebrate this special occasion. It can help you to create a special bond with your group. It allows you to socialize, make memories, and have a group experience to remember for years to come.
If you want to hire a party bus for prom night and make your travel fun and stylish, book one with Crown Las Vegas. Our party buses are affordable and include fun-filled amenities making your journey more enjoyable and comfortable.